The most advanced technology in loan application in Thailand, WorldLease proudly presents "Self Apply Machine for Motorcycle Loan" or SAMM, a machine intended to be used by applicants who want to apply for WorldLease motorcycle loan.

WorldLease has pioneered to use SAMM which are currently located at motorcycle shops within our service areas.

Concept & Beginning
SAMM comes from the idea : "To develop a new & unique way to continually improve in sales distribution and service channels with lower cost of operation in the long run"
Beginning on Y2009, SAMM has developed by WorldLease Co., Ltd. The first model is completed and had an on-site testing in April 2010and have been continually developed and beenused until the present day.

SAMM Models
Model 1

Developed in 2010
A prototype used for
on-site testing at
motorcycle shops

Model 2

Developed in 2011
Mostly in use at
motorcycle shops

Model 3

Developed in 2012
Lastest model & first
introduced in
Money Expo 2012

SAMM Positioning
Due to its wireless communication and compact size, SAMM can be located anywhere and can perform functions as same as human does when applying for loan. (Pictures below showing SAMM various locations taken from motorcycle shops and Money Expo 2012)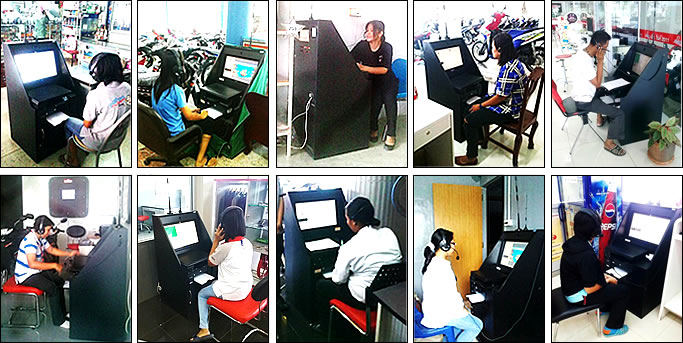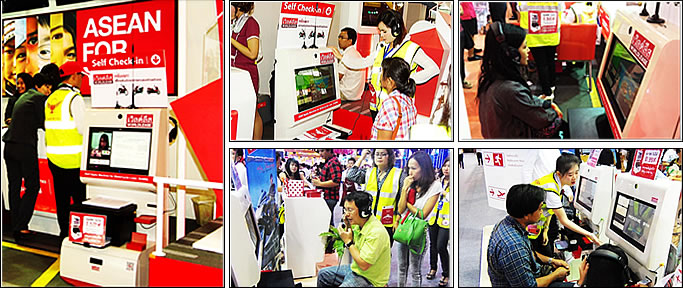 SAMM Machines in Thailand
Currently, the number of SAMM located at motorcycle shops (as of October 2012) are approximately 200 machines.

SAMM Advantages
1. Easily and directly communicate between customer and branch officer.
2. Applicants no longer have to wait for officer. SAMM is always standing by at the shops.
3. Wireless communication with interactive touch screen, scanning and receiving documents.
4. Using technology to gain more competencies with better management.
5. Can be used to expand service areas.


Newspapers (Thailand)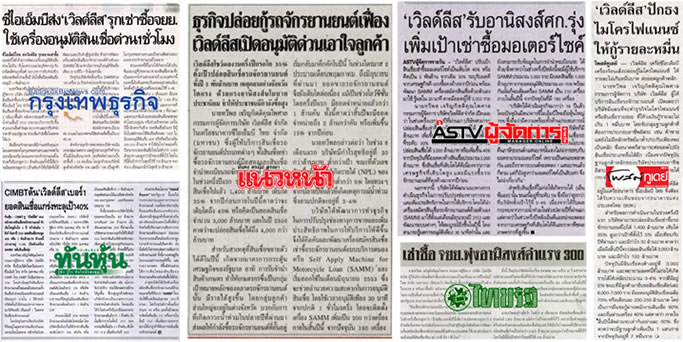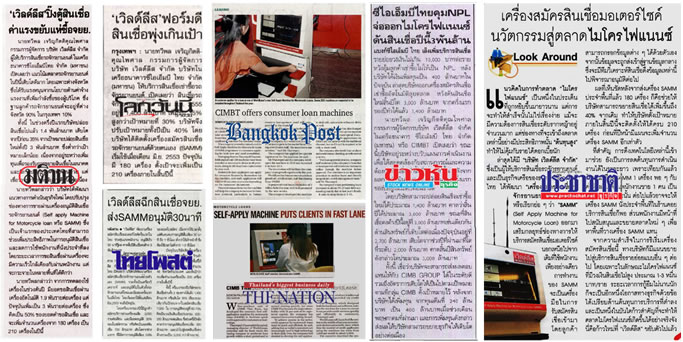 Websites